IT Services For Salt Lake City Law Firms:
Frustrated With The Lack Of Responsiveness And Slow Service From Your Current IT Services Company?
Give us a call and discover how great local IT services and computer support can be!
Business Owners, Call Now For Immediate Support:

(801) 320-7445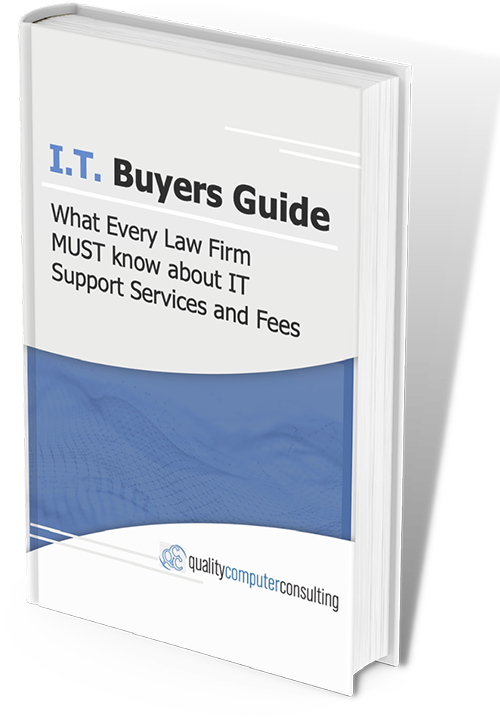 FREE GUIDE
What Every Law Firm Must Know About Hiring An Honest, Competent, Responsive And Fairly Priced Computer Consultant
4 Big Reasons

to Choose Quality Computer Consulting to Support Your Law Firm
Schedule Your Consult Today!
Features of Our Salt Lake and Utah County IT Support Services That Will Help Boost Productivity With Clients And Efficiency Across The Workplace
Enhance Efficiency With Quality Computer Consulting IT Support for your Law Firm

At Quality Computer Consulting, we specialize in delivering customized IT solutions designed specifically for law firms. With our unwavering commitment to security, efficiency, and industry compliance, we empower legal professionals to thrive in their firm.
Our dedicated team comprehends the unique technological requirements of law firms, providing tailor-made solutions to meet your specific needs. We possess extensive experience with various legal case management software, document management systems, and security protocols essential in legal settings.
Emphasizing the paramount importance of data security and strict adherence to legal regulations, we prioritize the implementation of robust safeguards, policies, and procedures to protect sensitive client information. Our comprehensive IT solutions ensure compliance with legal standards and regulations, safeguarding your firm against potential risks.
We are dedicated to providing cost-effective IT solutions, enabling law firms to maximize their investments while minimizing unnecessary expenses. Don't let inefficient IT systems and downtime impact your firm's profitability. Partner with Premier Legal Tech Solutions and elevate your practice to new heights.
See What Other Businesses In Salt Lake and Utah County Are Saying About Us…